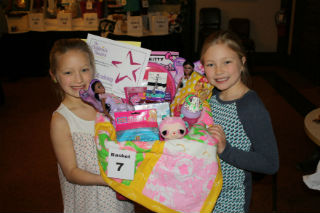 UPDATE: As of Friday, March 2nd, we are happy to report that the Luncheon registrations are approaching capacity. To get in the queue for a potential reservation, please call the PCW office at 244-5700. Once we tally our final reservations and seating chart, we will be able to notify those in the queue if they will be able to attend.
Join us for PCW's 34th Annual Luncheon, to be held on Saturday, March 10, 2018 at The Farm (Anderson Ferry Rd.).
** Doors Open @ 11 am; Full Lunch Buffet (including Chicken dinner) @ Noon.
** $25 per Person -- Seating is limited and usually sells out...so secure your reservations today!
** Door Prizes!! Can Raffle!!
Special Raffle Opportunity: Bring a pack of diapers, wipes or formula -- for every item you bring, you receive another special raffle ticket. Thank you for helping us serve our local community, and build the culture of life.